Lorain County, Ohio
Cut your own
Christmas trees
in Lagrange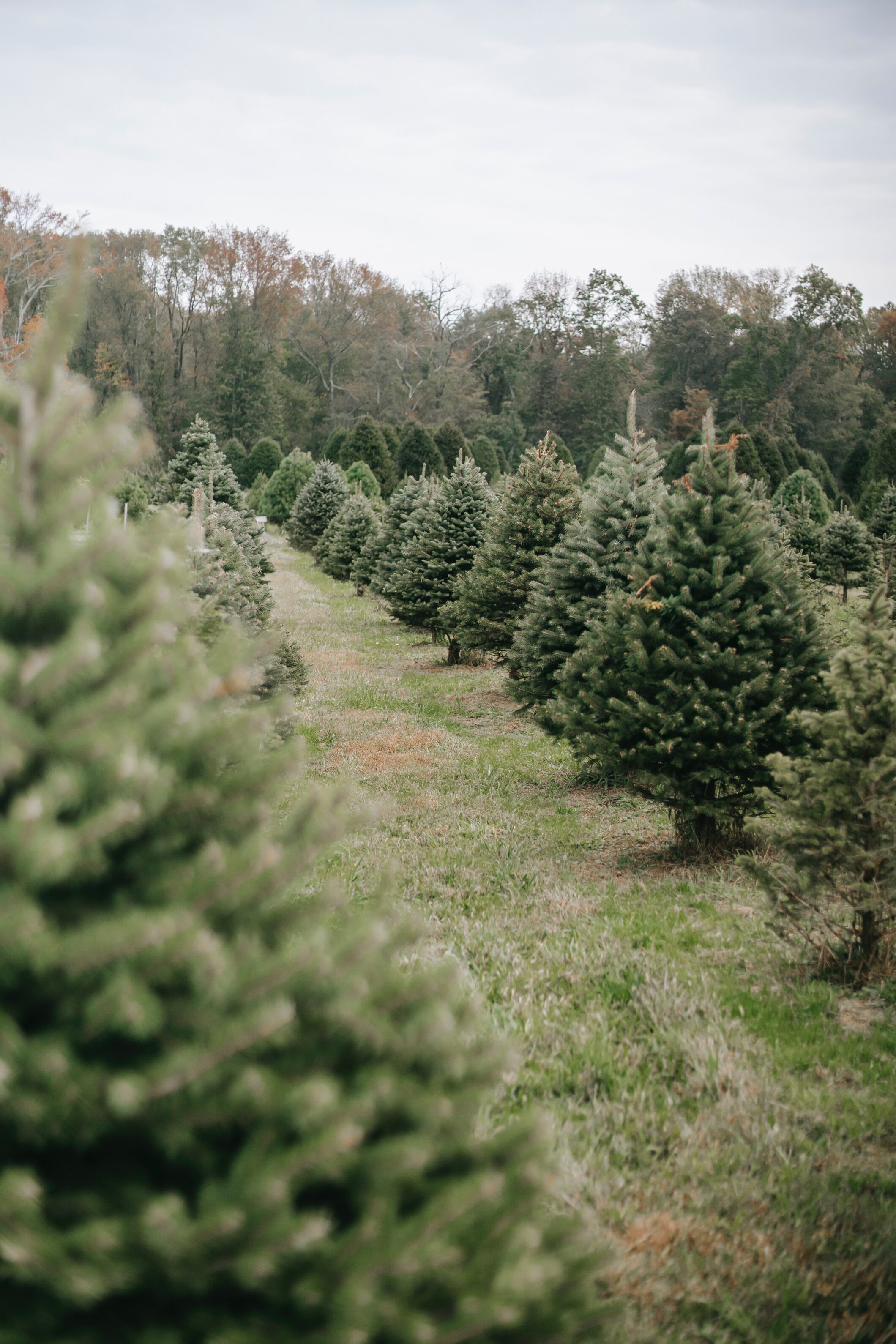 FAMILY OWNED & OPERATED FOR
59 years
Avery, Steve & Greg Wilcox and family welcome you to their Christmas Tree farm in LaGrange, Ohio.
Since 1963, we at Wilcox Farms have been proud to offer pesticide free, cut your own Christmas trees every holiday season. Being part of your family's tradition and seeing familiar faces (and your four legged friends) is the highlight of our year!  
Soft, long, flexible needles with a light evergreen aroma

Read more
ANY SIZE OR KIND OF TREE YOU CUT IN OUR FIELDS Most trees are 5-6 feet tall. White Pine, Canaan Fir, Blue Spruce and more. Hunt our fields for your perfect tree. Chop it down with the handsaw we provide and drag it to the tractor trail. We'll pick it up and bring it to the front where you can meet the tree. From there, we'll shake it to remove any dead needles or unwanted visitors and wrap it for easy transit home!
TREES ON OUR PRECUT LOT BEGIN AT TABLETOP AND UP TO 12 FEET. INVENTORY CHANGES DAILY
Such an incredibly special place
Such an incredibly special place where they've chosen to keep the classic flavor of Christmas tree hunting alive. We are grateful for 15+ years of a special family tradition.
This place was awesome.
This place was awesome. The owners are super friendly, informative and helpful. I didn't know the first thing about taking care of a real tree and he answered all my questions. I love my tree and will be coming back every year!
Make the Wilcox Tree Farms your Christmas memory priority
The people who work there make this the number one place to cut or buy a tree. All of the many varieties and sizes are reasonably priced, too. The staff are so friendly and actually are in the Christmas spirit. The trees are beautiful and it is so much fun going through their tree farm looking and picking just the right tree. Then even lend you a saw...
It's our family tradition
It's our family tradition to go here every year, day after Thanksgiving! Always a great selection! Staff is always friendly and helpful! Last couple years we've stopped cutting our own because the pre cuts have been so pretty and affordable! Thanks Wilcox